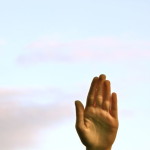 How much time and energy do you spend trying to please your partner? How much have you lost trying to be as smart/sexy/interesting/successful/funny/charming as you believe your partner wants you to be?
These are painful questions because, all too often, you put in a whole lot of effort (and maybe a whole lot of expense too) to be the one who can keep your beloved satisfied so that he or she will stay in your life.
The cost is that you lose yourself.
You think you have to be something more than what you are– or else your partner will leave you for someone else or simply just leave. And because of that belief, you force yourself to change. You dress differently than you ever would. You start to talk or act in ways that really aren't true to you.
You stop being the person you are at your core who is a unique, amazing AND valuable human being.
Perhaps worst of all….