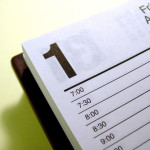 Wouldn't it be amazing to wake up on January 1, 2014 (or maybe even tomorrow) and to no longer feel jealous?
How would it be to make it through an evening out with your partner and never feel the twinge of fear that he's scoping the place for someone more attractive than you?
she's lying to you and possibly cheating too?
Does this sounds like a crazy fantasy or the plot of an outrageous film?
Well, listen up because it's not as outlandish or impossible as it may seem. You are closer to overcoming the worries, fears, suspicions, mistrust and misery than you think.