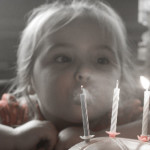 There's one thing we want you to realize about your jealousy and we ask you to really let this soak  in:
You are NOT your jealousy. 
Jealousy is a mix of uncomfortable and painful thoughts and emotions. It can feel like a character flaw or a shameful aspect of who you are…but it's not. It's not you. YOU are more than your jealousy.
The more you believe that you are more than your jealousy– and open up to genuinely believing it– the easier it is to take back control so that you can stop letting it ruin your peace of mind and your relationship too.
How would it be to remember your own value, worth and power to make conscious choices no matter what's going on? Regardless of what your partner (or anyone else) says or does and beyond whatever happened in your past, you CAN decide how you will respond and you can CAN prevent jealousy from taking over.